Are you sick of WASTING TIME dealing with INCOMPETENT, UNRESPONSIVE and ARROGANT telecom providers?
Then it's time you GIVE US A CALL...

703-534-4000
TeleStrategy is the ONLY Telecom Optimization & Support Company in the mid-Atlantic region that GUARANTEES a minimum of 20% SAVINGS on your telecom services - or we'll insist you cancel your agreement with us.

TOP 6 REASONS YOU SHOULD CHOOSE TELESTRATEGY
TeleStrategy clients are RAVING FANS. Every TeleStrategy client currently rates us as a PERFECT 10 on the question: "On a scale of 0 to 10, how likely is it that you would recommend our services to a friend or colleague?"
We Guarantee AT LEAST 20% Savings on Your Telecom Provider Costs. We work with your existing telecom providers and contracts to find ways to save you money right away. We guarantee that within six months we will show you how to reduce your telecom service provider costs by at least 20% - or you can cancel our service.
FASTER Resolution on Carrier Network Outages. We handle opening trouble tickets, escalating with the provider, and getting them to resolve your problem as quickly as possible. Because we stay on top of the provider, your problem gets resolved quickly. No need for you to wait on hold with the carrier or remember your account number. You don't even need to know who the provider is. We have all that information. Just email or call our 24x7x365 help desk to let us know what the problem is, and our team follows up on all your service issues, providing you email with updates 24 hours, 365 days a year. Go ahead with your vacation plans or sleep through the night during an outage. WE HAVE YOU COVERED!
Telecom Providers Feel the Heat From Us FOR YOU. We project manage the telecom providers for all your adds, moves, changes, cancelations, and billing disputes, holding their feet to the fire to get you what you need, when you need it. And we ALWAYS make sure you actually receive the credits you deserve.
Better Telecom Contracts- NO GOTCHAS Allowed! TeleStrategy will do the leg work on service provider contract negotiations, benchmark multiple providers, and make sure you have an "apples to apples" analysis to compare providers and make informed decisions regarding your telecommunications services. We will ELIMINATE the secret "gotchas" in contracts that hurt you and benefit the carrier.
We Make Your IT Staff ROCK STARS! You focus on IT. We focus on telecom. TeleStrategy clients consistently tell us that their existing IT staff instantly became more productive when they starting working with us. Because TeleStrategy manages the time-consuming parts of your telecommunications services, your IT team has more time to focus on your core business and critical projects.
FREE Report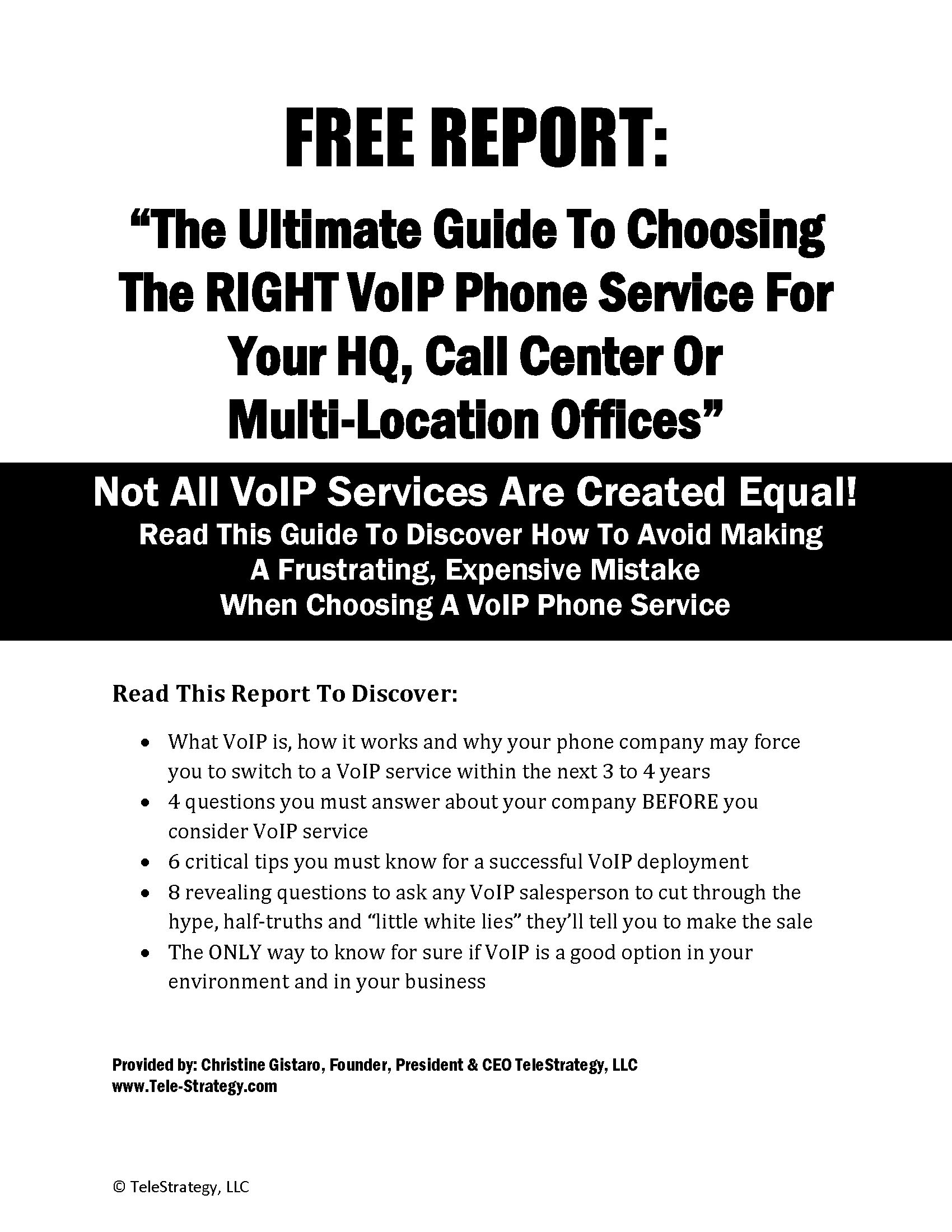 Read this BEFORE you make a frustrating, expensive mistake with your VoIP service!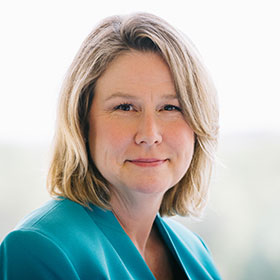 TeleStrategy: trusted telecom support and optimization for businesses headquartered in the mid-Atlantic region – Let us help you today!
Maybe your IT staff is spending way too much time handling telecom-related issues, or maybe you're looking for an experienced telecom team to help with contract negotiation and ongoing device management. Whatever your reason, we can help you with your telecom needs today.
Your business can save money and time today with TeleStrategy's telecom service management, wireless device management, voice & data moves, carrier contract negotiation, and much more.
With TeleStrategy handling your telecom, you can:
Start using your time more wisely– with your company's telecom under control, your IT team can focus on more profitable ventures for your company.
Save capital for important projects – with our expert contract review service, you'll save a minimum of 20% of your telecom provider costs every month.
Enjoy exemplary uptime– With TeleStrategy's 24-hour help desk, we can push trouble tickets much faster than you can manage yourself. Plus, our telecom experts know when carrier excuses are legitimate and when they are not. We'll use our contacts to escalate your issues, leading to faster service restoration.
Rest assured that the entire telecom life cycle is handled – From apples to apples carrier quotes through implementation and billing review, TeleStrategy has you covered.
Our custom service packages deliver what you need and want for telecom, so you can focus on your core business. From telecom contract negotiation to mobile device management, our team is ready to provide you with expert telecom support.