Telecom that works for you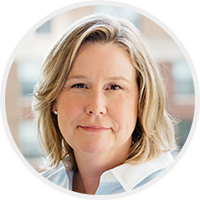 Started in 2001, TeleStrategy is a complete telecom management solution. We are 100% committed to making sure C-level executives in the mid-Atlantic region have a team of experts to help them optimize and support all their telecom services.
Here's why so many businesses depend on TeleStrategy for complete telecom management:
Support your existing IT staff – Managing telecommunications services is time consuming and frustrating, if it's not your core competency. With TeleStrategy managing your telecom, your existing IT staff immediately becomes more productive instead of being pulled away to deal with phone or WAN issues.
Rapid service outage restoration – With our 24x7 Help Desk of experienced telecom techs at your disposal, your telecom problems get resolved faster and you won't ever have to beg the provider to fix them.
Telecom contract analysis and negotiation – It's not unusual to have multiple providers at each of your locations. Add in the fact that employees come and go, and documentation is lost, and you're left with a mess. We do all the legwork for you. Then we make sure that your telecom services meet your business goals, make "apples to apples" comparisons for you, and eliminate all "gotchas" from your new contracts.
Telecom inventory - TeleStrategy is an expert when it comes to untangling what you have, giving you an inventory of those services, and even negotiating price breaks on your existing services.
Billing problem resolution – Rather than spending time hassling with multiple providers, just call us! We know tips and tricks to get your billing disputes resolved quickly, freeing you up to do more enjoyable tasks.
Telecom project management – When you work with TeleStrategy, you're assigned a project manager who is dedicated to meeting YOUR deadline. We are experienced in managing the provider in accordance with that deadline, including placing orders, installation, and troubleshooting along the way.
Our custom service packages deliver what you need and want without overstepping the boundaries of your budget.