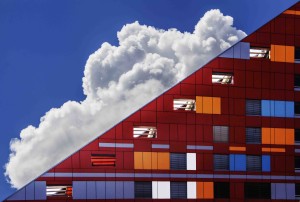 Interested in attracting and keeping today's workplace superstars? Then you'd better take a good, hard look at your telecom infrastructure. What exactly does telecom infrastructure have to do with happy, productive employees? A newly released report from Gallup makes the correlation abundantly clear.
According to Gallup's updated State of the American Workplace report (February 2017), "employees increasingly want and expect work-from-home opportunities, and overall, their ability to do so is producing positive gains in engagement." Their research indicates that all employees who spend at least some (but not all) of their time working remotely have higher engagement than those who don't ever work remotely. In fact, Gallup surmises that today's most engaged employees are those that work from home (or at a location outside the office) 3 to 4 days a week.
Progressive employers are already taking notice of this monumental shift in workplace culture, re-examining their established policies and structures to offer improved work-from-home opportunities. According to a 2016 Society for Human Resource Management (SHRM) benefits survey, 60% of companies now offer their employees telecommuting opportunities, up from just 20% in 1996.
Not surprisingly, demand for secure, scalable and easy-to-manage cloud-based connectivity solutions has increased exponentially as employers strive to implement the right technology to support remote employees. Telecommunications providers have responded by developing several new cloud connect approaches. Businesses of almost any size can effectively leverage the right cloud solution to achieve stronger security/data protection and lower IT costs, while improving remote access for employees.
Navigating the available options can, however, be a daunting task for CIOs and their IT teams. TeleStrategy's new guide to Differentiating Cloud Connect Solutions provides a great starting point, outlining the different options currently available and the carriers that are providing them. Consult a cloud solution specialist to help you select and implement the ideal solution that will truly work for your specific business needs and environment. It won't be long before you're enjoying the benefits of both a modern, mobile-friendly connectivity solution and a happier, more engaged workforce.